Hi Year 5,
I hope you are all well and safe.
I can't believe that we are almost at the end of the school year. I am so sad that we didn't get to finish the year together. I believe that you were all doing so well and we were just ready to leap forward and get you ready for Year 6.
Still, I'm sure that you will be awesome in September and I know the team at Atlas will do everything  they can to make your life in the "top class" as easy as possible. You're going to be great!
When the Summer holidays come, I want you to relax. Think about this year and all you've done. Think about something that you achieved… it might be something as small as making a cup of tea for your parents or finishing a piece of work that you were proud of… Just be proud of the positives. Then have fun. Be safe, be good and get yourself rested and prepared for the new year.
I can' t wait to catch up and find out all about your adventures.
Be happy!
Mr Y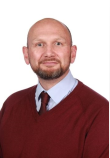 Hey Year 5, have a go at this challenge.  Send me your answers and get secret challenge!
Message Year 5 with your work
The National Oak Academy
The National Oak Academy is an online classroom and resource hub created by teachers.
Their aim is to support teachers to support their pupils. They provide a bank of high-quality video lessons and resources for teachers to use as they wish, covering a range of subjects including maths, English, art and languages.
You can browse through the lessons as you like but you teacher might also direct you to a specific lesson as part of your weekly challenges.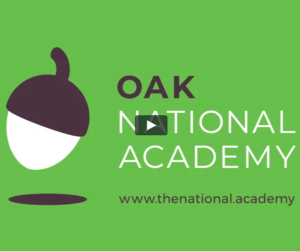 School recommended resources
Government recommended resources