Our school day officially begins at 8:45am and ends at 3:00pm.
We open our doors to children at 8:30am – this is to give parents a 15 minute window in order to get children into school, and also so that children can come straight in and work on their individual targets first thing every morning.
This additional time is valuable and we encourage all pupils to arrive as near to 8:30am as possible in order to make the most of this opportunity.
We also provide a Breakfast Club for all pupils who may need it; this opens at 7:45am every day.
Our lunchtimes are staggered so that all children can experience a calm dining experience and appropriate play.
We offer variety of after school clubs, which are often suggested by the children, including cookery, performing arts, choir, cricket, football, boxing, forest schools, craft, dance and many more.  These run until 4:00pm on Monday-Thursdays.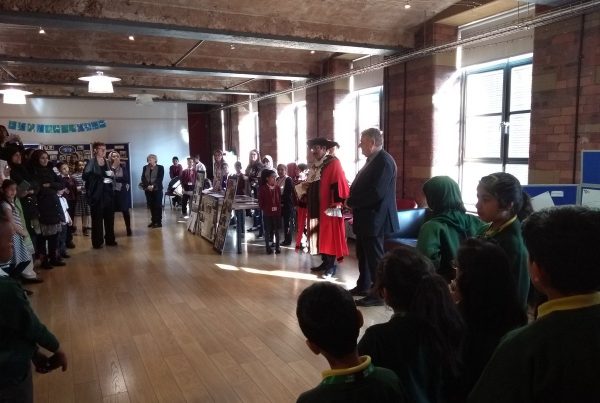 Well done to all our "staff" today who spoke to the Lord Mayor, the Trustees and Founder Members.  What a lovely presentation day.